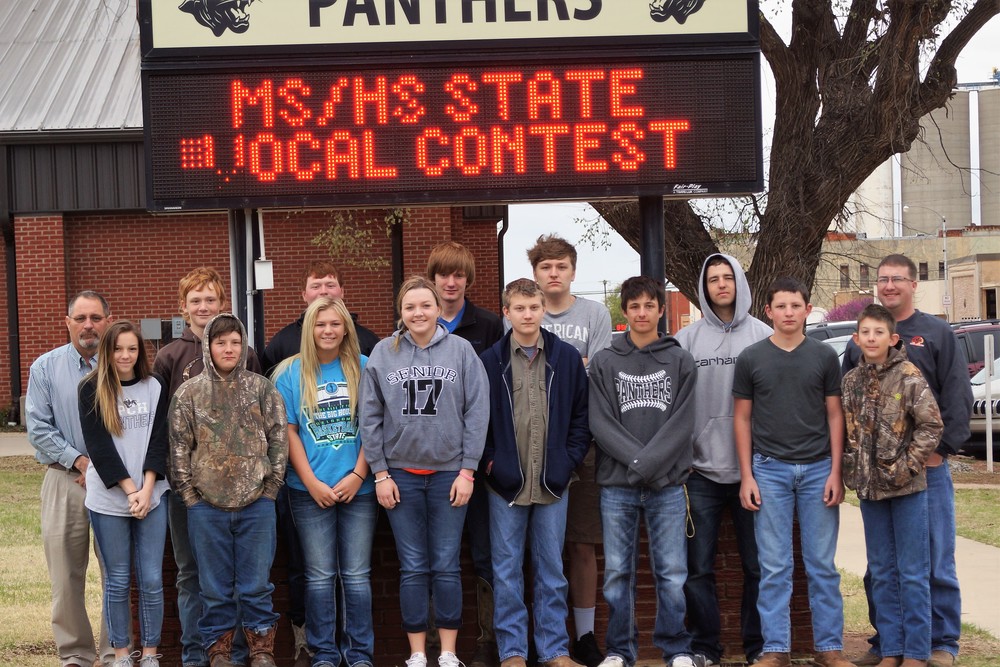 PC-H Trap Team Going to State
S.S.
Tuesday, April 11, 2017
The PC-H Trap Team competed at the Regional Scholastic shoot on Tuesday, March 28. The Panthers received second place with a score of 185/250. Along with the whole team advancing to State, the Panthers have four individuals going also: senior, Lauren (18/25), 7th grader, Shay (20/25), 7th grader, Paul (21/25), and senior, Shelby (24/25).
We asked the coaches, "What do you want to see out of your shooters for State?" "I want our scores to improve and bring home a state title," Mr. Hensy replied. Mr. Childress replied with, " I'd love to see us come home with the championship, but it's going to take everything we have to beat Altus. I would be happy seeing us in the top five and come out with individual state titles."
The Panthers compete for State Tuesday, April 18 in El Reno. We wish them the best of luck on bringing home the State Championship title.