Elementary, our gym floors were refinished today! Remember to bring shoes for p.e. starting Monday. These shoes will stay at school. If providing an extra pair of shoes is a financial difficulty, please contact the elementary office.

HOMECOMING WEEK "Panthers Got Game" Monday: Candy land- Dress in your favorite PJ's Tuesday: Scrabble- Wear a letter / First letter of your name. Wednesday: Craviotto- Dress like a Nerd Thursday: Game of Life- Dress up for your future career. Friday: Battleship Battle- Pre-K, 1st, 2nd, 5th, 6th, 9th, 10th-Wear White K, 3rd, 4th, 7th, 8th, 11th, 12th- Wear Black

The softball game scheduled against Cherokee today has been canceled due to field conditions

Thursday's softball games against Waynoka have been cancelled. Friday's game against Cherokee will just be one High School game starting at 3:30. J.H. softball will be playing in the Skeltur festival @ Garber on Friday playing at 10:00 AM and 11:30 AM.
Keystone Food Service is now offering order ahead for the Students as an option if they choose. Orders must be placed before 8am the day of. After that time orders will not be taken. Just follow the link and follow the instructions. This starts on Monday August 29th so be sure to get orders in!!
https://lunchroomzoom.com/schools/pond-creek-hunter-public-schools/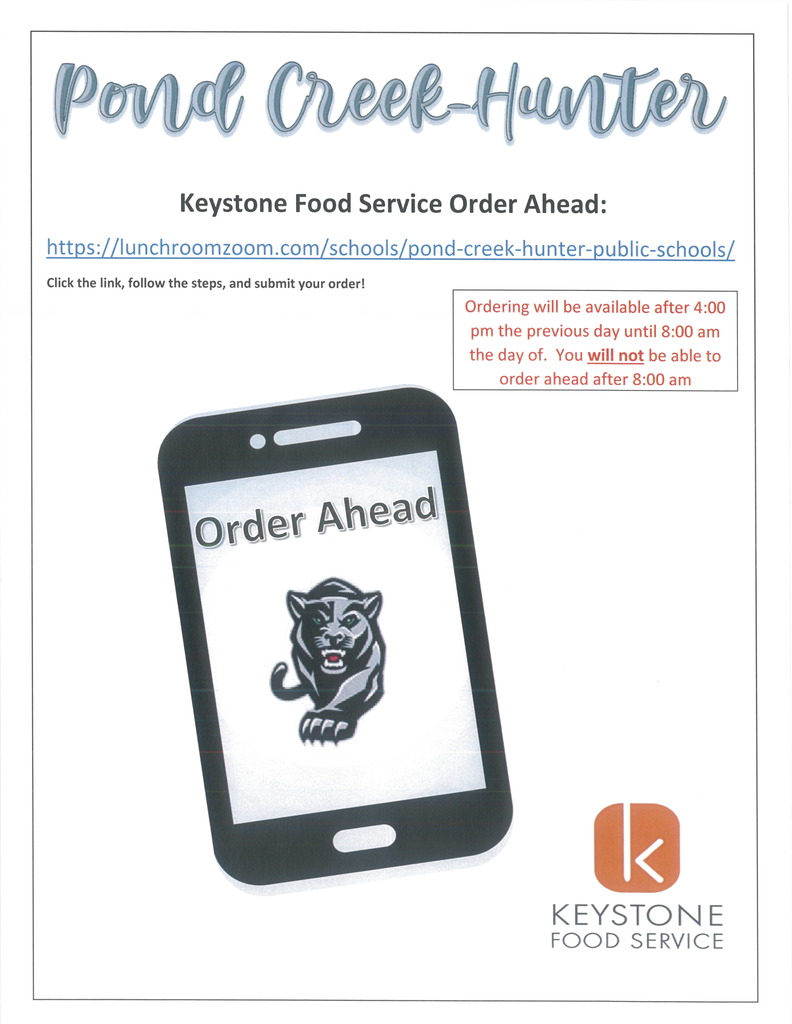 First Home Football Game is Friday Night. There is still time to get a season pass for the 22-23 school year that will get you in all Home football games and Basketball Games excluding tournaments and playoffs. Adult passes are $50 and Student passes are $25. Gate entry is $5 for both students and adults this year.

Meet the Panthers Night will be Tuesday, Aug 23 at 6:30 at the football field. Come out and support our Panthers!

Hunter bus riders. The bus will leave the Hunter bus stop at 7:00 in the morning. Please arrive at the bus stop early.

In our continuing effort to maintain the safety of our students and staff, Pond Creek-Hunter Schools will restrict access to the school buildings during the school day. Visitors will need to come to the Elementary, Middle School, High School, or Administration entrance and utilize the intercom system by pushing the button and waiting to be recognized by the attendant before you will be admitted into the building. Thank you for your support in helping us maintain your child's safety.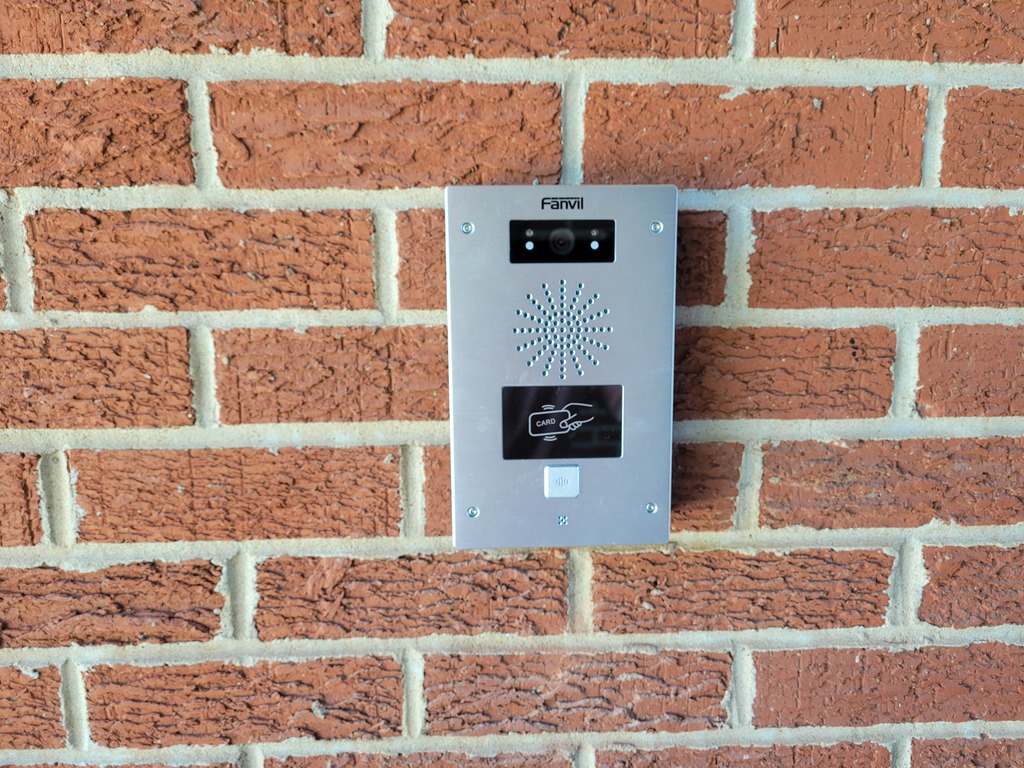 Just a reminder that lunches will need to be paid this year unless qualified through a free or reduced application. Applications can be filled out online next to the enrollment tab in the student records portal. We encourage everyone to fill one out. Breakfast is $1.65 a day and lunch is $3.10 a day! The breakfast and lunch menu can be found in the Pond Creek-Hunter App.

Join us for our PC-H Back to School Night Aug 17, 5:00-7:00 pm. Come meet the teachers, take pictures, and bring your supplies.

Elementary enrollment is open online for current students. Aug 9 and Aug 10 we will have computers available in the Elementary for anyone needing a device or assistance from 9:00-2:00. Current students only have to do online enrollment. PreK and new students must enroll in person and online.
Hey football players!! 2-A-Days starts tomorrow and we will practice at 7 am and 7 pm?

This is a reminder that all students entering the seventh grade must have the key T DAP Vaccination prior to school starting.

This is a reminder that high school enrollment for students with the last name A through K is tomorrow L through Z will be on Wednesday A -K middle school will be on Thursday middle school L through Z will be Friday if you have any questions or problems please contact Pond Creek Hunter School To save time if you remember your password from last year go to the school website and go to 2022-23 enrollment you can fill the majority of your paperwork out before arriving at the school

There will be a girls 7th/8th fast pitch softball meeting for players & parents on Thursday July 21st at 7:00 pm in the new gym. If you cannot attend or have any questions please call Coach Kerr. 580-984-2020